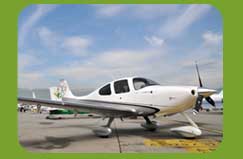 ARTICLES
Sample of Recent Articles and Publications:
"Falsification – A Deadly Sin",
NATA Aviation Business Journal, 4th Quarter 2011, page 14
Falsifying records is one of the FAA's deadly sins. It seems a discussion about falsification of records should start with, "It's bad" and end with "so don't do it." The issue is not quite that easy. Where is the line between correcting or "modifying" a record and actually "falsifying" information?

"Swift Justice: DOT Enforcement",
NATA Aviation Business Journal, 2nd Quarter 2011, page 19
Running afoul of Department of Transportation rules can be painful, especially for "non-operators" in the aviation industry, such as brokers, ticket agents, and others. Find out what lessons can be learned from prior enforcement proceedings and how businesses can avoid attracting the attention of the "swift justice" Enforcement Office.

"Cowboy Charter Operations: Putting a Stop to Part 134 ½ Charter Activity",
NATA Aviation Business Journal, 1st Quarter 2011, page 17
The legitimate on-demand charter community – those with a valid Part 135 air carrier certificate – refer to those operators conducting illegal charter activity as "Part 134 ½ operators." Our industry has been tarnished enough by the improper actions of Part 134 ½ operators. It's time to tame the cowboys.